Top 10 Gifts for Pet Lovers, Cat Edition
Gronk and Izzie here. Our Pawesome friend Bunk asked us to do a guest post about some gifts for the cat lover in your life this holiday season. We were delighted to help out. The more people appreciating cats and buying them gifts, the better.
We decided to let our Mom help us out with this post, since she insisted on adding some items to the list that people AND cats would like.  We were skeptical but we decided to let her have her fun. I'm sure cat people know better than to buy presents only for themselves and not for their cats, even humans aren't that silly.
So, without further ado, here is our holiday gift-giving list bonanza: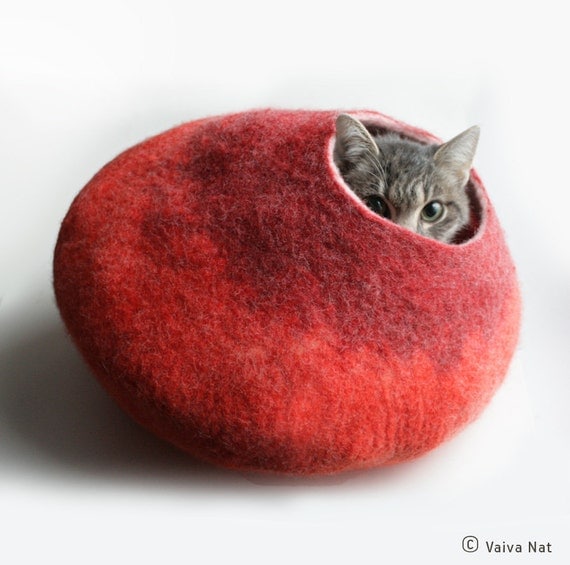 1. Wool Cat Cave– sold in the VaivaNat Etsy shop for $59 each and shipped from Lithuania.
We've been lusting after these woolen, cat caves ever since they were featured on Modern Cat at the beginning of last year. They just look so cozy and warm. The best part is, they are handmade and they are lovely to look at.  We would like one or perhaps two. We suspect the feline(s) and their owners on your list would as well.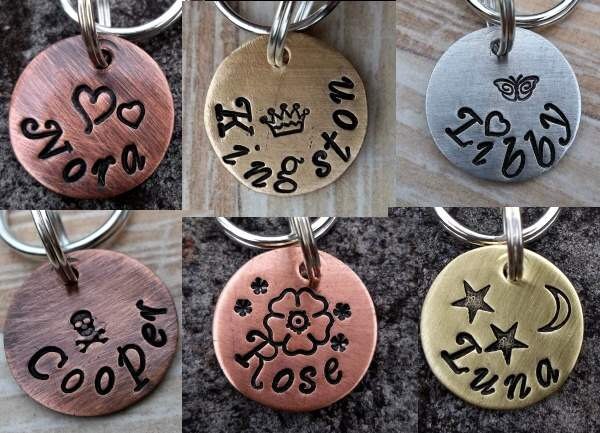 2. Personalized Pet ID Tags– sold at the FetchAPassion Etsy shop $6-$26
We like the itty bitty tags for kittens and tiny doggies. With four different font options and variety of different metals and symbols to choose from to personalize, these tags would make a great, affordable gift for any kitty, or doggie, on your list!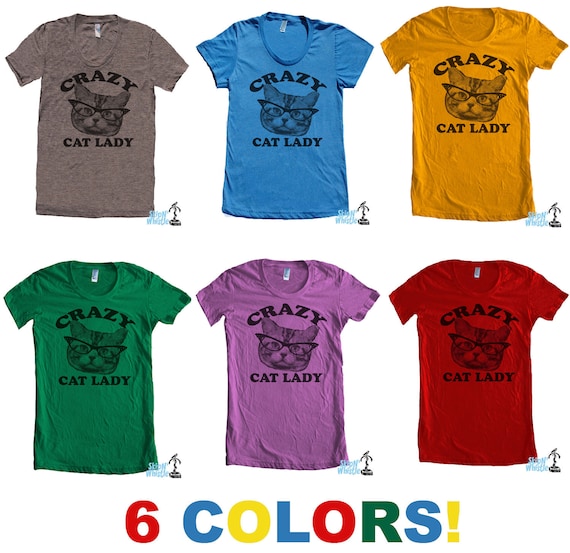 3. Crazy cat lady tee shirt sold in the Skipnwhistle Esty shop $24
Of course, Mom chose this because she says that she is one, or if not yet, then she will be one soon. Cat people have a good sense of humor and these shirts are funny and slightly ridiculous, so they are on the list. Buy them for your friends and fellow cat lovers at your own risk. We say the world could use more crazy cat people.
4. Amarkat classic cat tree sold by Amazon $99
We have this and we love it every single day. We climb on it. We sleep on it. We look down on our humans and feel gloriously superior to them. It's amazing. If you are thinking of indulging your cat this Christmas or indulging someone else's cat, buy them a cat tree. Amarkat has some of the best-reviewed trees on Amazon. We've had this tree for over 6 months and, despite heavy use and daily scratching, it still looks like new. It's holding up extremely well.  Highly recommended.  Amarkat also has smaller, more budget friendly models.
5. The Refined Feline Cat Cloud Cat Shelves sold by Amazon $109
There are a lot of different cat shelves out there. These just seemed so smooth, and elegant. Cats like to be up above people, looking down on them, assuming the natural order of things. These shelves can be mounted wherever on walls, to keep cats off the furniture while providing them with the space they need to climb. We like how they blend into the background. They come with sheepskin pads, making these perfect, ready-to-use beds for the kitty kings and queens of anyone's house.
6.  Stimulo Cat Feeding Station and Activity Center sold by Amazon $24.95
This got high marks at this year's Pet Expo and was rated one of the best pet products of the year at VetStreet.com. As natural hunters, cats enjoy the challenge of working for their food.  This product provides them with mental stimulation while they eat. It's food and it's fun, sounds good to us!
7. The Life and Love of Cats, book sold by Amazon $31.50
This book by Lewis Blackwell, who authored a similar coffee-table book, Dogs. It has large, gorgeous photos of different types of cats all over the world. Our Mom would like a copy to put on the coffee table. It chronicles the history of cats, as well as the different breeds of cats all over the world today.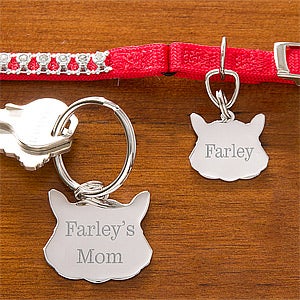 8. I Love My Cat Personalized Key Ring and Charm Set at personalizationmall.com $19.95
If you love your cat as much as our Mom loves us, or know someone who is obsessed with their feline, then you'll want to get them a key ring and matching cat collar. That's just what you can do at personalizationmall.com. Order a collar and tag with your kitties name on it and a get one for your keys to match. They have a number of other pet related goodies on this site as well.  Our Mom also has her eye on the personalized feeding mats ($21.95).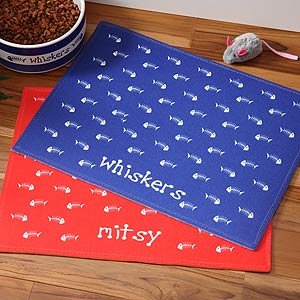 Gronk's Pick:
9. Heated Cat Pad at 1800petmeds.com for $39.99
One of my favorite activities is sleeping under the lamp. I like soaking up the rays. I'm hoping Mom buys me this pressure-sensitive, heated pad so that I can jump on it and take a toasty nap anytime I want this winter. The heat is activated with as little as 1 lb of pressure and automatically shuts off when not in use, so Mom doesn't have to worry about it burning down the house if I use it while she's not home.
Izzie's Pick: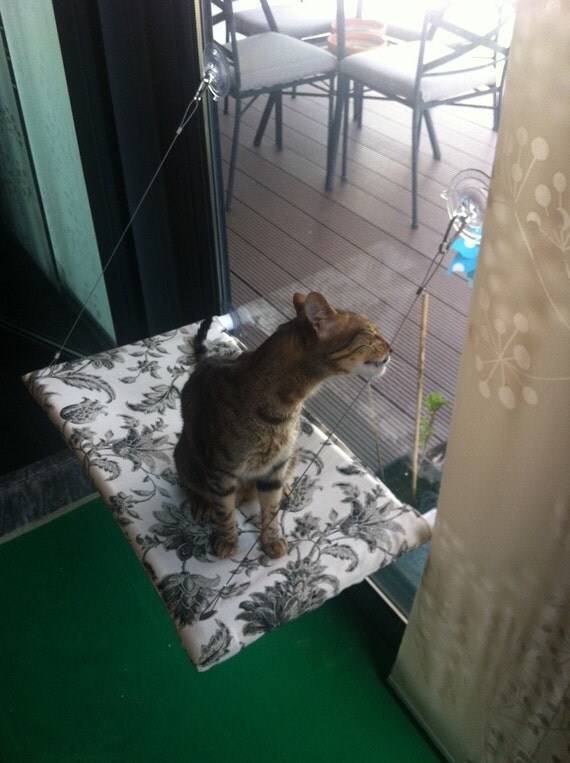 10. Curious Cats Window Perch sold in the Jenngv Esty shop $39.95
There's really nothing in the world that I like more than some good cat TV. Gazing out the window and monitoring the birds and the activities of The Dreaded Black Cat is how I spend most of my day. Our house has windowsills, but they aren't nearly large enough, or comfortable enough. These window perches by jenngv look lovely. I like the red and white polka dot one, though Mom says that it won't match with anything in our house. Fortunately, I'm a cat and I don't care about silly things like matching.
Mom's Pick:
(She insisted!)

11. Vogue Cat Eye Sunglasses VO2786S from Sunglasses Hut $129
Sometimes your favorite tabby owner also has the desire to look a little more like their favorite feline. We know our Mom does, I mean, we're adorable after all. These vintage-inspired sunglasses are just the thing to make any cat lover smile. For more cat-eye, vintage options check out the Vintage50Eyewear Etsy shop which also has a bunch of cute glasses, prices comparable.